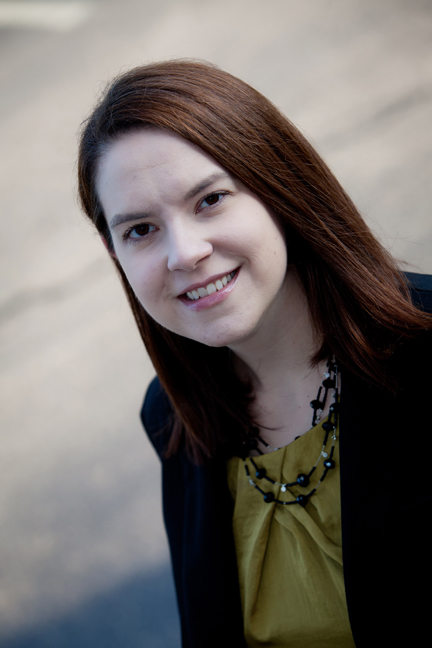 Who are you and what do you do?
My name is Kaitlyn I'm an insurance professional (boring), the Vice President and Marketing Director/Community Manager for Berry Insurance (getting better), and one-half of the mother-son blogging dynamic duo at http://www.ItsLearningTime.com (AWESOME). I spend much of my professional time teaching local businesses about the power of social media marketing and in my spare time, I work with my 14-month old son to share our lessons learned as we navigate life as a new family.
What will you be teaching at Geek Girl Conference this year?
Social Media Primer, Using Video Marketing to Grow Your Business, and How to (Completely) Monopolize the Internet with Pictures of Your Child (just kidding)
What was your favorite part of the conference last year?
Unfortunately, I wasn't able to make it (darn that maternity leave), but I'm looking forward to this year!
PC or Mac
My PC is to comfort food, as my MacBook is to an energy bar! Once you go Mac, you never go back.
When did you first know you were geeky?
This one time, at band camp…..
Star Wars or Star Trek?
My son is always telling me how he wants to learn the ways of the Force and become a Social Media jedi like his mother.
Choose 5 people from any moment of time to have dinner and drinks with. Who would they be and why?
1. David Bowie….I've loved him since his Goblin King days of Labyrinth.
2. Mari Smith….her love of Facebook and all things turquoise is truly inspiring.
3. My mother back in 1968….I'd want to hear her love story with my father as it was happening!
4. Walt Disney….it's amazing how a man and his mouse can change the world.
5. Beethoven….to learn his struggles and triumphs as one of the world's greatest deaf composers.
Who do feel has had the most impact on technology in your time?
Jeff Bezos
Facebook or Twitter?
I was hardcore Facebook for a while, but now I'd definitely pick Twitter!
Tell us something about you nobody knows….
I'm not allowed to play the Legend of Zelda video games….I become obsessed and have dreams about Link