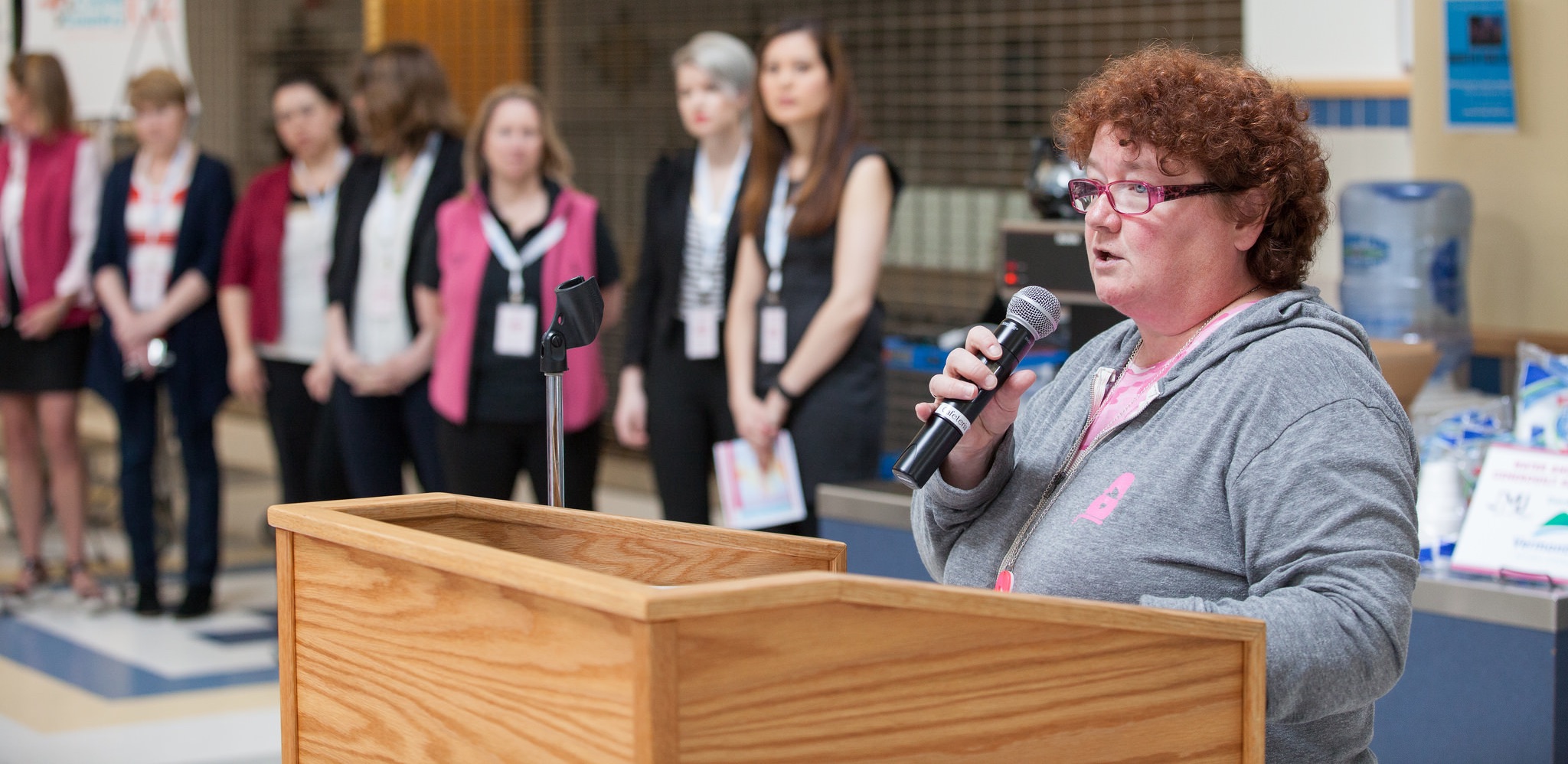 Our Story
About Geek Girl
Learn more about how we want to improve the role of women in tech!

Our Mission
Geek Girl empowers women & girls (and dudes!) of all ages and all financial levels in technology, from beginner newbie to startup savant. We do this through full day Tech Conferences, workshops, seminars, public speaking, consulting and Geek Girl for Hire. Our goal is to have a more diverse workforce in tech, create a stronger tech bond between children and their parents, and create a future where every child can become their own Tech Superhero.
March 4th, 2008
Geek Girl is Born!
Planning begins and a new concept and idea to empower women is born.
March 2008
The First Geek Girl Night of Tech event is soldout
The first event is held to a sold out crowd of over 100 women on a cold Cape Cod evening.
March 2009
The First Geek Girl Boot Camps on Cape Cod and Randolph, MA
Due to incredible demmand, We create a full day bootcamp on Cape Cod and outside Boston.
May 2013
The 5th Annual Geek Girl Cape Cod Boot Camp
We hit the five year milestone of successful Geek Girl Conferences! Attendance tops over 500 women! We offically change our name from Boot Camp to Tech Conferences (TechCon) to reflect the accelerated growth.
June 2013
The First Geek Girl San Diego TechCon takes place
Geek Girl TechCon goes bicoastal! We hold the first full-day TechCon in San Diego, CA.
November 2014
The First Geek Girl Charlotte TechCon takes place
Our first foray into the southeast occurs in the tech powerhouse of Charlotte. The same year we celebrate our 6th year in Boston and our 2nd year in San Diego.
2015
Annual Geek Girl TechCons in Boston, San Diego, and Charlotte
We now hold three TechCons throughout the United States anually.
March 2016
First Bay Area TechCon will occur in Silicon Valley
We're headed north to play in the varisty leagues. Coming to a city near you!
Geek Girl started in March of 2006 on my birthday when I just became so hearing stories of woe from bright, articulate women who did not know the basics of computers and the Internet, had a penchant for being taken advantage of by computer gimmicks and overly anxious sales clerks who liked to believe they really DID need an extended warranty for that 42 inch plasma, so maybe they should speak with their husband who knows more about that stuff than the little lady...

Ugh.

These are all true stories of the women I adore in my life. Like my Mom. And my girlfriends. And female clients.

Isn't there something out there that can help? Can't I just "send them" somewhere so they can all understand all of this? Like some kind of Dr. Who transporter mechanism I can just send them through?

Don't get me wrong – there are a myriad of expos, meetups, events, etc. where people can learn all about the latest in computers and the Internet. But they all are driven to and for the "ultimate geek".

We wanted something for the "average wannabe geek girl". In an environment where no one ever has to feel silly about asking the wrong question and getting laughed at by some 19 year old pimply know it-all World of Warcraft cretin. With braces. And a Marilyn Manson tshirt.

So, with help from my friends and the men in our lives (yes, behind every strong woman is a man who is willing to carry her laptop), we created Geek Girl. Just for the other 80% of women who do not live their lives at MacWorld conferences, Twitter their fingers off until 3am every night just to prove a political point, and use Facebook just to see if their boyfriends ever DARE change their status from "in a relationship" to "single" after a phone tiff.

Nope. This is for the average gal and guy, the beginner, the intermediate and even the advanced who wants to be involved.

It's for paying it forward, helping out, having fun and feeling empowered. So if you would like to be a part of this great social experiment, come to one of our socials, dinners or boot camps and meet hundreds of other women & girls and guys looking to learn, get empowered and connect with others. Become a speaker and teach us all something new. Volunteer. Be a Sponsor. Please! Because we all know iPods don't grow on trees. We depend on our valued Sponsors and Partnerships to keep these seminars going and we cannot thank them ENOUGH for everything they do for us.

So, come and join us. What have you got to lose? Besides a cloud of technophobia following you around?

Hope to see you at the next event!

Leslie
Disruptive sardonic rabble-rouser, CEO @GeekGirlCamp, Lover of Capitalism, Aussies, $AAPL, Halloween, military hardware & stainless steel kitchen appliances...
Leslie is best known as the Founder & CEO of Geek Girl, everyone's favorite resource for empowering women in tech, supporting startups and making technology easy to understand and use for everyone from 8-88. Geek Girl accomplishes this through its highly touted, localized Geek Girl Tech Conferences around the country, workshops, seminars, consulting, Help Desks, and Geek Girl for Hire.
Leslie's vision for education, evangelism, entrepreneurialism, and empowering women is apparent when you meet her. Leslie prides herself on being "the resource", and will share everything she knows about entrepreneurialism, startups, growing your business and tech trends with anyone who asks. She is overly, nay, abundantly passionate about Geek Girl and spends every minute of the day trying to come up with new ideas for the female-powered organization to serve everyone; female and male.
Leslie has been involved in internet startups since the first DotCom bubble in 1997 in Boston and has been a champion for startups as well as women in tech since then. Prior to Geek Girl, Leslie was the Marketing Director for financial web startup StockTwits, and previous to that was at the helm of Genevate, a web applications company she and business partner and geeky boyfriend, Chris Corriveau started in 2002. (They are both still talking to each other.)
Leslie now calls San Diego her home, along with said geeky boyfriend and their three devoted but highly manipulative Australian Shepherds Nano, Duke and Pepper. When they aren't working on their own startups, you can find them supporting, mentoring and investing in other startups around the country, taking long walks on San Diego beaches with their dogs, practicing their 2nd amendment rights and eating fish tacos.