Get Educated
Tech Events
Find out where we have events and conferences near you. Don't see one? Suggest one!

Geek Girl TechCon
TechCons are designed to provide one to two day accelerated learning events for attendees looking to fast-track their career in tech, sharpen their current skills or learn new skills for their current job, or a new job, or update their tech strategy for their current employer. With over 80+ Workshops, Panels & Keynotes, a Help Desk, a HackRoom and the Sharkette Tank Pitch Fest, you'll find yourself with like-minded women and men who want to make a career in technology, get an edge on their competition in business or just want to know enough for their personal needs at home.
"Fake it till you make it!" - Experiences in Imposter Syndrome
March 9th, 2016
Location: San Diego, CA
RSVP to Attend
Ladies Who File! Their Taxes...
March 16th, 2016
Location: San Diego, CA
RSVP to Attend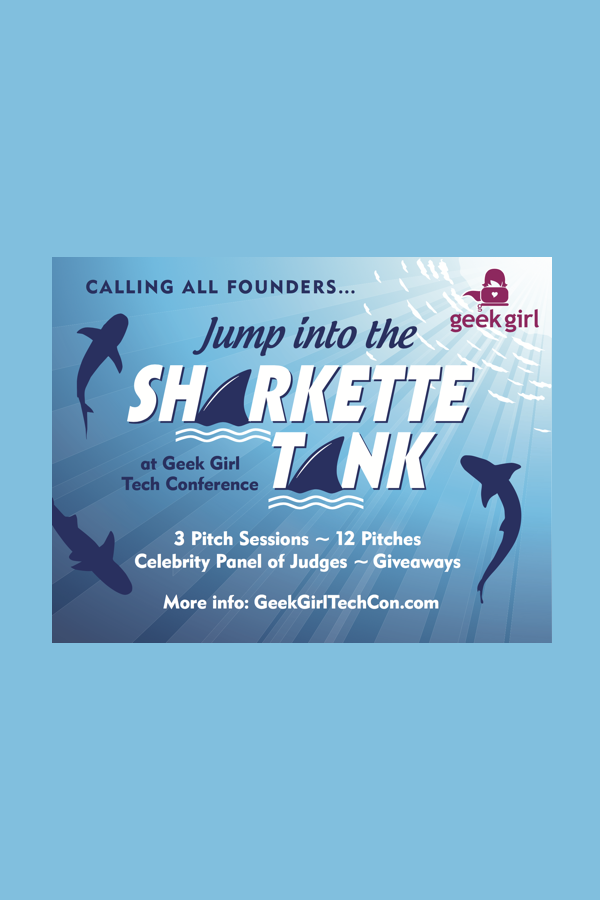 Sharkette Tank
Are you a Founder of a Startup? Do you have that awesome app everyone should know about? How about that incredible product that will be the next big thing?
Then you need to apply to pitch!

We are looking for 12 companies in 3 sessions during Geek Girl TechCons in 2016 who will have the opportunity to pitch and receive valuable feedback from our local celebrity judges and vie to win top bragging rights! You can apply in one city, or multiple cities. Bay Area/San Mateo, San Diego, Boston and Cape Cod are some of the cities so far in 2016. It's easy:
Apply Here
Even if you are not ready to pitch, please forward to those who would love to!

*If you plan on attending a TechCon this year, these panels will be included in your ticket price so come and cheer these folks on!