Official Host Hotels:
Holiday Inn of Hyannis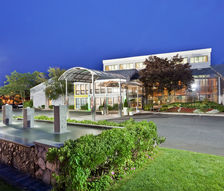 Special hotel rate of only $85 a night (* 2 night minimum)
Situated near a variety of popular Cape Cod attractions, the  Hyannis Holiday Inn provides easy access to downtown Hyannis, Craigville Beach, Martha's Vineyard and the Historic Cape Cod Waterfront District. This hotel is only 4 miles from the Cape Cod Community College campus where Geek Girl Camp is being held.
Code: enter GEE under Group Code to pull the group rate

Holiday Inn Hyannis
1127 Route 132
Hyannis, MA 02601
Hotel Front Desk: 1-508-775-1153
Rates: Single/Double: $85 per night *2 Night minimum
One night only stays available on website at an Advance Purchase rate of $135.00
Rate Includes: Complimentary high speed internet, heated swimming pool, access to top of the line fitness center and complimentary self parking.
Check In: 3:00 pm
Check Out: 11:00 am
Reservation Cut-Off Date: Friday, February 27, 2012

Sesuit Harbor House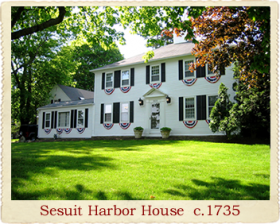 GEEK GIRL CAMP WEEKEND – March 16-18
Special room rates for Geek Girl Campers at a place that lets you enjoy authentic Cape Cod! Stay with us at Sesuit Harbor House in the beautiful bayside village of East Dennis. We are located 16 miles from Geek Girl Camp at Cape Cod Community College, a pretty drive along the historic Kings Highway. Take some time to enjoy the beauty and beaches of classic Cape Cod with us. Complimentary transportation to and from Geek Girl Camp can be arranged. All rooms just $89/night or $129 for the weekend, kitchens and suites available. Call us at 508-385-3326 to learn more, visit us at:  www.sesuitharborhouse.com .