Lesa Snider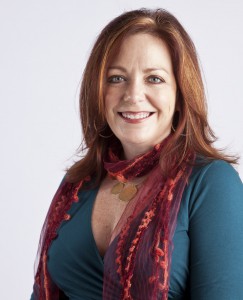 Lesa is on a mission to teach the world to create—and use!—better graphics. She's the author of the 800+ page tome, Photoshop CS5: The Missing Manual (2010, Pogue Press/O'Reilly), and coauthor of iPhoto '11: The Missing Manual (2011, Pogue Press/O'Reilly). Lesa is a stock photographer and chief evangelist for iStockphoto.com, and founder of the creative tutorial site, PhotoLesa.com. She writes regularly for Macworld, Photoshop User, and Elements Techniques magazines, and contributes frequently to CreativePro.com, and Design Tools Monthly (www.design-tools.com). Lesa has contributed NAPP tutorials for PhotoshopUser.com since 2003, and has several videos available on creativeLIVE.com. She also teaches Advanced Photoshop for the international online graphic design school, Sessions.edu. You can catch her online at Facebook.com/PhotoLesa (click 'like' for a free Photoshop cheatsheet!), Twitter: @PhotoLesa, or via email: [email protected] free time, you'll find her carving up the Rockies on her BMW F800ST, skiing, reading/watching sci-fi, or hanging with fellow Apple Mac enthusiasts. Lesa is a proud member of the BMWMOA and the Colorado Mac User Group (www.CoMUG.com), aka the Boulder Mac Maniacs.
Lindsay Lindstrom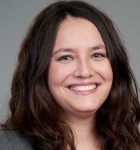 Lindsay Lindstrom is an Academic Developer Evangelist in Microsoft's Developer and Platform Evangelism group, based in Pennsylvania.  She graduated with a Bachelor of Science degree in Computer Science from the University of Southern California.  During her time at USC, she worked with ABC and Wells Fargo supporting their web properties.  In her current role she educates, excites and empowers students with technology, and she loves her job!  Lindsay is also passionate about supporting Women in Technology, especially inspiring girls to explore technology careers. Blog: http://blogs.msdn.com/lindsay/  Twitter: http://twitter.com/LindsayInPhilly
Melanie Gass
Widely recognized and consistently praised, Melanie Gass wears the title of Microsoft's Princess. President and owner of worldwide computer-training firm CenterPoint Solution, LLC, Melanie teaches global employees time saving workday techniques utilizing Microsoft products. She is an accredited Microsoft Certified Trainer and Microsoft Office Specialist, and her effective training methods entitle Melanie to conduct training sessions on the latest software releases to Microsoft clients, Fortune 100 companies, and the world's most powerful people. As an accomplished author of over ten Microsoft product reference guides, Melanie assists clients in achieving greater productivity and professional advancement using Microsoft products. Melanie also hosts the first radio show dedicated solely to Microsoft products on VoiceAmerica, the largest internet radio station in the world.
Sue Malomo
As a self-employed web developer for over 10 years, Sue finally grew tired of working by herself (and talking to the dog all day) and jumped at the chance to join the 20 Mile Technologies team in November 2010. Working with this dynamic team of some of the best developers & designers on the Cape, she spends her days (a) building websites & web applications using ExpressionEngine, php, MySQL, and jQuery; (b) laughing; (c) going for Friday afternoon runs through Osterville with some 20 Mile team members & friends. She's happiest when coming up with a custom and creative solution for an "outside the box" problem and loves a good challenge. Mom to three boys (!!!) and owner of a Border Collie, she's always on the go and can often be found walking on the beach with kids & dog in tow, hunting for sea glass, shells, or crabs. Words commonly used to describe her: short, feisty, and wheezy (still working on that running thing). You might occasionally see her tweet as @20MileSue.
Susan Cook

Susan R. Cook, President of Account Ability Consulting Inc. With 27 years of experience in accounting for small businesses, Account Ability provides expert guidance in accounting software. This includes selling, supporting, implementing & training QuickBooks and related products. She has taught adult education QuickBooks courses at Upper Cape Cod Regional Technical School. She is a Certified Sleeter Group Consultant, President of the Southeastern Massachusetts Chapter of the National Advisor Network, and an Intuit Solution Provider. She has been an Advanced Certified QuickBooks ProAdvisor since 2008. She holds additional certifications in QuickBooks Pro & Premier, Point of Sale and Enterprise. Account Ability Consulting Inc is the Cape & Islands only Intuit Solutions Provider, and winner of the 2011 Northeast Regional Point of Sale and Payments Sales Awards.  They offer a full range of value-added consulting services for Intuit QuickBooks Enterprise and Point of Sale Solutions for Retailers. She is excited to return for a fourth year as a Geek Girl speaker and share her enthusiasm for QuickBooks and the way it can make running a business simpler.
Catherine Weber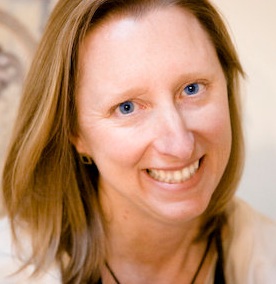 Catherine Weber, president of Weber Media Partners,  an interactive agency providing social media services to predominately B-to-B clients. She is also a passionate speaker on all things social. Catherine has developed a thoughtful approach to bring small- and mid-size businesses into a conversational world. The client portfolio includes the National Park Service, mid-size technology firms, and notable organizations such as Perkins Elmer, Sage Science, The Anthony Quinn Foundation, William Raveis Real Estate, Bose Corporation, Brigham and Women's Hospital, and Dogwatch Hidden Fence Systems. Weber Media Partners' blog, Impressions through Media, educates and provides thought leadership on social media and marketing, and the strategic integration into a business' marketing mix. Catherine received a B.A. from Emerson College in Communications and a M.A. from UMass Boston in Critical and Creative Thinking. She presents at conferences, and conducts hands-on workshops on Social Media and Inbound Marketing.
Elaine Batzer
Elaine has worked in the civil engineering and information technology industry for over 20 years, from CAD drafting to hardware and software support. For the past five years she has taught computer technology in a vocational high school setting. As a female shop instructor, she is involved with promoting non-traditional career choices for ninth graders, meaning that they should pursue their career of choice regardless of society's notions of which gender belongs in which career. An A+ Certified computer technician and Cisco certified instructor, she is working towards her master's degree in Occupational Education from Fitchburg State College.
Mary Ellis
Mary is a dynamic soft skills and application trainer with over 15 years of teaching experience. Her main focus is on MS Office, Project Management & Train the Trainer certification classes. Not only is Mary a classroom trainer, she also leads many of New Horizons training projects. Working directly with the client, Mary gathers their needs, designs their training plans and leads the training team in the plans implementation.
Maura Longueil
Abbey Knoll Photography, located in Hanover, MA, is a full-service photography company founded in 2007 by award-winning photographer Maura Longueil to provide photography solutions for the South Shore. Specializing in family, sports and still portraiture, the consumer-friendly company has been featured in area newspapers, television and magazines. Ms. Longueil is also a contributing editor, whose column "Photo Secrets for the Mamarazzi," appears in local and regional publications. Maura teaches photography classes and workshops on the South Shore and can be found at www.abbeyknollphotography.com
Sarah Johnson
Sarah is the owner of etruro.com, is a web content strategist, and website designer with 20+ years in both marketing and technology. She focuses on the usability"of a website, and creating the best user-experiece to help achieve your online business goals.  She has worked in marketing and technology at Bank of America, Fidelity Investments, Mullen Advertising, Sundance Institute Arts Writing Program, YMCA of the USA Arts & Humanities, as well as other leading advertising and in-house agencies.  Sarah holds a B.A. in Computer Science from UMass Boston, and an MFA in Writing and Literature from Bennington College in Vermont. She's the author of The Very Telling, The Art of the Author Interview, and Conversations with American Women Writers. She's a contributing edtior at The Writer Magazine. Visit www.sarahannejohnson.com for more information
Laurel Ackerman
Laurel consults to companies on every stage of their business, including 
early-stage product development, competitive and market analysis, go-to-market strategy, planning and execution, and CRM and marketing program management. She is currently serving as the VP of Marketing for eVisioner, Inc. (www.evisioner.com), a project and team governance platform solutions provider (it's much more fun than it sounds.)
Laurel left the corporate world of American Express in 2005,  choosing to move backto Massachusetts and embark on a career of working with small startup companies, primarily in tech. Her areas of expertise include web analytics, customer engagement and experience, and marketing outreach programs including social media marketing.
Laurel has spent many years spent translating "tech-speak" into regular everyday English that sales teams and customers can easily understand. She has a curious mind and is happy to help people figure out how to do pretty much anything they have a question on.
Alecia Jean Orsini Lebeda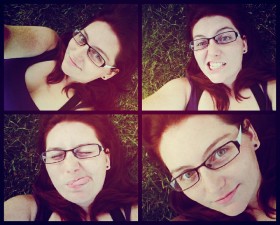 Alecia Jean Orsini Lebeda is an award winning independent filmmaker and media professional working as a Production Coordinator at Falmouth Community Television and a Co-founder of Good Natured Dog Productions LLC, a multi-media production company. A lifetime Girl Scout, she found her geeky legs while making PSA's for the scouts at her local cable access studio. Alecia attended the Savannah College of Art and Design where she graduated with a B.F.A in Film and Television. Alecia strives to bring the freshest techniques in social media to her students while imparting her joy of media and the arts. Beware, she carries a camera, and isn't afraid to use it! She can often be found geeking out on Twitter @alecialebeda. For more about Alecia visit: www.aleciajeanorsini.com


Erika Berg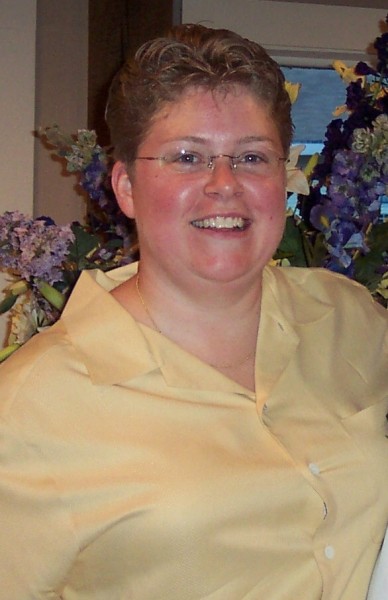 Erika joined the Geek Girls October 2011.  She brings 20+ years of electronic engineering experience to the table.  Erika started her career in the U.S. Coast Guard.  She was educated in California, New Hampshire, and at Northeastern University-Boston.  Erika is married,  has three children, and has lived on Cape Cod for 7 years.  Erika is a PC and teaches PC proficiency and the Microsoft Office Suite.  She looks forward to growing along with the Geek Girls and teaching as well as learning all she can about the latest technology so she can keep up with her children.
Meghan Blair-Valero
Meghan Blair-Valero has been the president of Fogged In Bookkeeping for 10 years and most recently founded a new venture capital and mentoring company called Atlantic Ventures Group.  A QuickBooks Proadvisor and member of AIPB (American Institute of Professional Bookkeepers).  Meghan teaches QuickBooks and other classes for entrepreneurs in her Nantucket office.    In the past Meghan has trained over 90 bookkeepers, taught bookkeeper training classes for Cape Cod Community College and taught privet sessions to over 300 business owners.  Meghan was a recipient of Cape and Plymouth Business Magazine's 40 under 40 award in 2011.  When she isn't teaching she hunts for a crystal ball, Wonder Woman's magic bracelets, and spends time with her two kids at their home on Nantucket.
Adrienne Baumann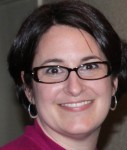 Adrienne Baumann, Geek Girl #8, has been involved with Geek Girl Camp since its inception and is effectively a "geek" by association.  Professionally, Adrienne's career has been focused on sales and marketing in the hospitality and non-profit industries; however, she is proof positive that you don't have to be in the tech world to be a Geek Girl!  Naturally curious and an avid learner, Adrienne has been soaking up the geek since the early '80s when she first started using computers as a kid at her family's travel agency.
Always eager to contribute to the enrichment of others (seriously, she genuinely embodies that whole hospitality and sharing thing!), Adrienne has been one of our awesome Volunteer Coordinators from the beginning.  She also recently became a certified Constant Contact Local Expert and Solutions Provider and we are thrilled she will be offering her Email and Social Media Marketing expertise at Boot Camp this year.
Adrienne received her B.A. in English Literature and Creative Writing from the University of South Florida, Tampa; is currently studying for her MPA (Master of Public Administration) at Bridgewater State University; and just enrolled at the ImprovBoston in Cambridge for fun.  She lives in East Falmouth with her husband and their 1 year old son.  When she's not updating her Facebook status, Tweeting, blogging, taking pictures, or changing diapers, Adrienne enjoys snuggling with her kitty, drinking lots of coffee, and Skyping with her family.
Heather "Action" Jackson Bio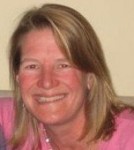 Heather's passion is marketing and she brings that passion to Geek Girl Camp as an e-marketer. Specializing in e-mail marketing, but well versed in social media, online business networking and relationship building, Heather brings marketing expertise online. Her goal is to help you grow your business online in the most efficient, relevant and authentic manner. With past experience at Boston.com, Yahoo! and Cyrk, and now as owner and Chief Action Officer of Hammerhead Creatives, Heather has spent her entire professional career of 20+ years growing businesses through sales and marketing. Not afraid to get in the trenches, she knows the importance of relating and connecting to people, and she brings her learning and knowledge to the classroom. Proudly swimming the seas of SWAG for 5 years, Hammerhead Creatives is a marketing company (chick owned) specializing in custom logo'd apparel and promotional products- a.k.a. SWAG! Thank her if you like your Geek Girl Swag (and tell her if you don't!)
Tammi A. Jacobsen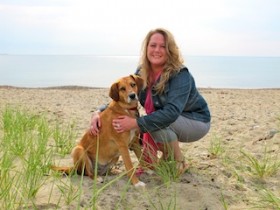 Tammi Jacobsen is an experienced business professional who is passionate about helping others while empowering them to be successful in their goal of business ownership. Tammi enjoys advising small businesses in marketing with a concentration in search engine optimization, search engine marketing and social media. She also works with entrepreneurs looking to start a business. Recently, Tammi has been involved in the formation of a women's social media network in the Southeastern Massachusetts region. They have developed marketing strategies for online reputation management, measuring your social media efforts, deciding on a social media platform, time management and much more. Tammi speaks on a variety of online small business marketing topics such as: search engine optimization, business blogging, using Facebook, Linkedin and Twitter to grow your business, Google small business tools, including Adwords, and the importance of social media policies. Tammi is a Constant Contact Professional Trainer and is working toward obtaining an Inbound Marketing Certification and becoming a Google Professional Trainer. In her spare time, she is a passionate dog owner who can be heard bragging about her energetic and loveable dog, named Gracie, at www.GraciesBark.com
Nikki Groom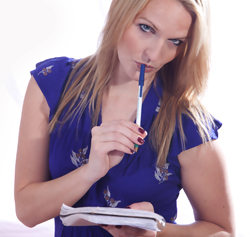 Nikki is on a personal mission to empower extraordinary businesswomen through the power of the written word. She founded nikkigroom.com at the beginning of 2011 and works to propel women-owned businesses to new heights by creating content that converts followers into life-long fans. She's a big believer in breaking rules intelligently, leading with authenticity, and letting your light shine bright. Nikki has a background in marketing and used to work for the UK subsidiary of a global manufacturer before moving Stateside to handle the company's marketing communications here. She is adept at juggling a multitude of responsibilities across all areas of the marketing mix and has a particular affinity for online strategy, including website content management, SEO, social media communications, inbound marketing, Pay-Per-Click, and e-mail marketing. You can get in touch with her on Twitter @NikkiGroom or via her website.
Tricia White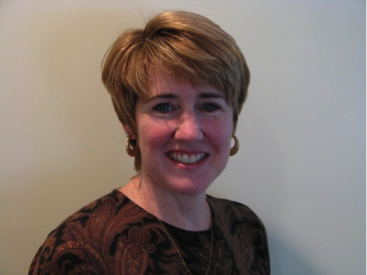 Over the past 20+ years, Tricia has been working with small businesses in many different capacities. She has walked in the shoes of small business owners while working in a family business for 17 years as well as branching into a separate entity to further develop her own marketing and branding company.  As Executive Director of the Tri-Town Chamber of Commerce, Tricia continued to work with the community bringing awareness to local businesses by promoting their products and services. She also helped with economic development initiatives that brought large business into the region creating new jobs and positive economic impact. For the past 3 years, she has been a Senior Business Advisor with the MA Small Business Development Center. She has advised over 500+ businesses in areas of business planning, financial analysis, marketing, and strategic planning. She has created and implemented a social media program that helps small businesses better understand the importance of social media. She teaches strategies for engagement on the web, developing communities within your social networks and monitoring growth. She combines those efforts with branding, logo design, keyword driven content, traditional marketing and sales. In May of 2011, Tricia became Google Adwords Certified.
Tricia is a passionate food blogger and has a blog site called Friends Food Family. She believes in teaching through doing. She uses her knowledge of search engine optimization in combination with keyword driven content, engagement in her social network communities (LinkedIN, Facebook, Twitter, Google+, Pinterest, Foursquare…) and monitoring growth through web analytics. When people ask whether it works, she can tell show them the results. Tricia holds a BA in College Studies from Stonehill College, concentrating in Business and Mathematics. She returned to Stonehill College and received a second BA in Fine Arts.
Alan Goodwin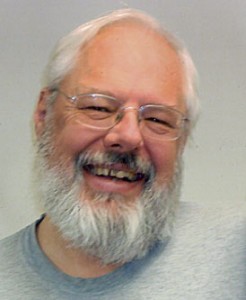 Alan Goodwin, of Core Computers, Inc., has over twenty years experience with Macintosh computers as a trainer, salesman, retail manager and designer. He has also been an application and web developer since 1995.  As a trainer, Alan's patience and reassuring ability to explain complex technology in plain English allows him to work well with the "computer challenged" student, while more technically advanced students will appreciate the depth and breadth of his knowledge.  Alan was trained as a theatrical scenic and lighting designer, and worked in that field for a number of years. He has also earned a living as a fine woodworker, massage therapist, landscaper, car salesman, and Mac computer sales manager. Alan's other interests include fine arts, graphic design, mathematics, American history, gourmet cooking and zen Buddhism.  This broad experience allows him to relate well to students of all backgrounds and his creative "big picture" approach to problems and strong diagnostic skills make him a valuable consultant and troubleshooter.
Phyllis Zusman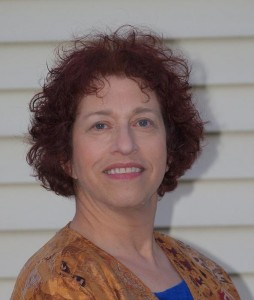 Phyllis has been a marketing and technology consultant for more than 20 years, working with political campaigns, non-profit organizations, small businesses and soloprenuers.  She has been working with PCs since just a few months after it was introduced by IBM. In 1996 she launched her first e-commerce site, when on-line shopping required printing an order form and mailing it with a check.  Her mission for the last six years she has been to help business women who didn't grow up with computers become comfortable with the changing technology that is critical to the success of any business today.  Her company, Yikes! What's Next? provides online training and coaching to soloprenuers.
Jen Vondenbrink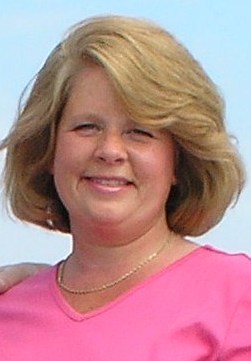 After a successful national career with Starbucks Coffee Company, Jen Vondenbrink began consulting firm, Life Simplified, in 2007.  In the past 5 years, she has trained, consulted and mentored businesses nationwide in building integrated social media strategies.  She uses her own company, as a testing ground for these new technologies.  "People trust what they see.  When I can show them my own personal results with a strategy, it helps reduce their fear," says Vondenbrink.  Jen is also a professional speaker with clients such as Simmons School of Management Alumni Association, Massachusetts Systems Contractors Association, Southcoast Hospitals Group, and the Women's Bar Association of Massachusetts – Metro West, as well as, local chamber, community and networking groups on the use of social media.   She is the author of several e-books and guides on the subject of social media.  Her newest, Breaking the Outbound Habit, is due for completion in 2012.  Her blogs include Life Simplified and Appetite for Life.  Most recently one of her articles was featured on BlogHer.com
Kaitlyn Pintarich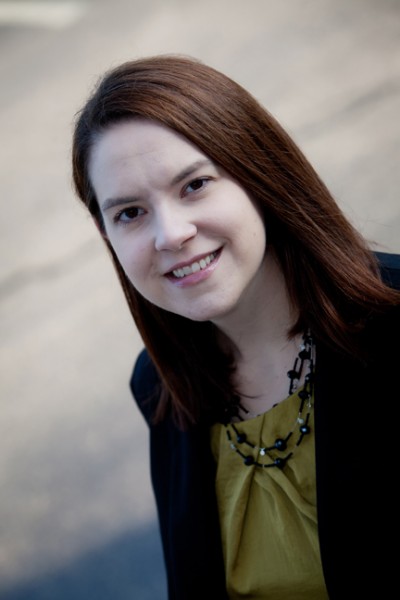 Kaitlyn Pintarich is the Vice President and Marketing Director/Community Manager for Berry Insurance, a multi-location insurance agency in Massachusetts. Kaitlyn oversees all traditional, digital marketing and social media marketing communication including online branding, direct mail campaigns, public relations, website content management and the design and development of all advertising materials.  Through Berry Insurance's "Partners" program, Kaitlyn takes on the role of a Social Media Strategist, providing social media and digital marketing services to businesses within the state. She trains businesses on how to use various social media platforms and capitalize on digital marketing techniques to grow their business. Kaitlyn also speaks to various industry associations, small groups and local businesses about the power of social media marketing. Topics include social networking, social sharing, video marketing, blogging, email campaigns and other social media marketing for business topics. But that's not all! Kaitlyn's passion for social media and digital marketing doesn't only exist 9-5. In December 2011, she launched It's Learning Time, a parenting blog site dedicated to sharing her experiences as a first-time mom. The site quickly evolved into also sharing a child's perspective on life, with the addition of her 14 month old son, Gavin's blog.
Kathy Zagzebski
Kathy is the President and Executive Director of the National Marine Life Center,  a non-profit marine animal hospital and science and education center in Buzzards Bay.  Previously, she worked at The Marine Mammal Center in Sausalito, California and the Georgia Department of Natural Resources in Brunswick, Georgia.  Kathy has volunteered for a variety of marine mammal stranding, rehabilitation, and research projects on the east and west coasts and in Hawaii.  She has a bachelor's degree from Augustana College and a master's degree from Duke University.  An alumna of the Community Leadership Institute of Cape Cod and the Islands, Kathy serves on the American Cetacean Society board, the Jr. Tech board, the Main Street Steering Committee of the Bourne Financial Development Corporation, and the advisory committees of Upper Cape Cod Regional Technical High School and Bristol County Agricultural High School.
Thanks to Geek Girls and Geek Girl Camp, Kathy began learning about social media and establishing a social presence for the National Marine Life Center in 2008. Follow them on Twitter and  Facebook.
Leslie Fishlock
Leslie is best known as the CEO, founder and Geek Girl #1 of Geek Girl, whose mission is to educate and empower every girl and woman (and dude) at every age level, on every skill level, at every income level on computer technology. Leslie's vision for education, evangelism, entrepreneurialism, and empowering women is apparent when you meet her. Leslie prides herself on being "the resource", and will share everything she knows about being an entrepreneur, startups, starting a business and tech with anyone who asks.
Leslie's passions are summed up best on her Twitter and Facebook profiles: Leslie is a sardonic, disruptive rabble-rouser, founder of Geek Girl, lover of capitalism, Halloween, open source code, sushi, martinis, Aussies, Apple, military hardware and stainless steel kitchen appliances. She is overly, nay, abundantly passionate about Geek Girl and spends every minute of the day trying to come up with new ideas for the female-powered organization. Leslie has been at the helm of Genevate, a web applications company she and business partner and geeky boyfriend, Chris Corriveau started in 2002. (They are both still talking to each other.)
Prior to Genevate, Leslie was involved in the Startup world where she worked for several Internet companies in Boston (during the first dotcom bubble – yay!) for almost 5 years. While at Genevate, the team created a site for what is now one of the biggest financial sites on the social web. She and Chris went on to work for the financial web startup, StockTwits, with offices in New York City and San Diego, California, Chris as their CTO and Leslie as the Director of Marketing. (She and CEO Howard Lindzon are still speaking.)
Leslie starting working full-time on Geek Girl in 2012 and besides the conferences, her most recent success has been to launch the first Geek Girl Educational Training Centers (GGETC) on Cape Cod, MA. The Geek Girl ETC offers workshops, personal consultation, and all forms of group learning, onsite and offsite, and online. Included in this educational endeavor is their famous Help Desk services and Geek Girl for Hire.
You'll often find her at startup events on both coasts, and doing her part to bring more women into tech startups.
Leslie divides her time between San Diego and Cape Cod and is honored to have the most patient Capricorn boyfriend to ground her Piscean imagination. Not to mention two devoted but highly manipulative Australian Shepherds named BooBoo and Nano.