Who wouldn't be?
Google Fiber just launched today its new 1 gigabit residential fiber network in Kansas City, MO. Internet and HDTV, folks. The network will deliver 1 gigabit connections to homes all over the city. And if you don't think THAT is fast, then consider it is about 100 times faster than most current residential broadband connections found in the US right now.
This graph really needs no explanation, but it does show how Internet speeds in the US are just not keeping up with all the technology we are throwing on it. We simply need faster speeds to handle the new technology and all the content we want quickly.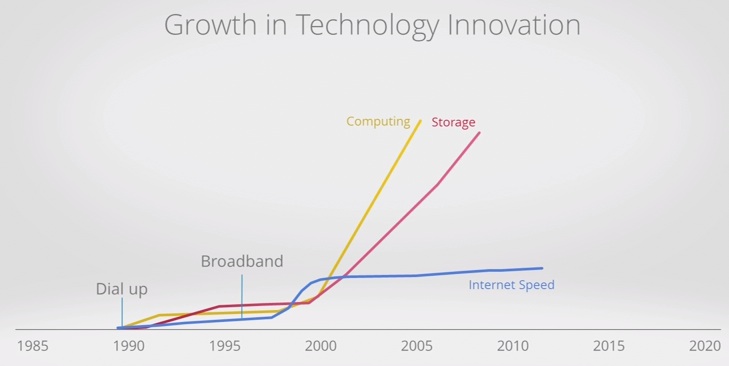 Google states that there will not be any overage charges or caps, it will come with 1 terabyte of cloud storage and HDTV. Kansas City residents will have to pay a $300 connection fee to get the service installed in their homes, and the monthly prices are anywhere from the basic with free Internet for nothing per month, just the $300 construction fee (one time or $25/mo for 12 mo), 1 gigabit Internet for $70 per month (waive the $300 connection fee) or you can have the 1 gigabit Internet and tv for $120 a month.
Although if you are looking for Breaking Bad, Mad Men and The Walking Dead, AMC is not included on the tv lineup as of yet, along with CNN and ESPN.
The network box is similar to Apple TV and you can use your Nexus 7 tablet as the remote.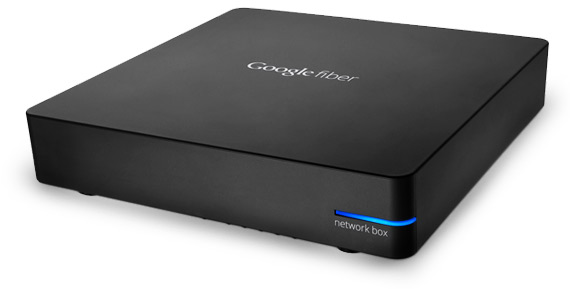 Here is the new awesome video:
You can go here to pre-register and be notified when it is coming to your address.
I for one am totally stoked for this to come to my hometown of San Diego.
Are you excited to have Google Fiber?