If you are in the San Diego area on August 1st – and it does not matter if you are into tech startups or not – why not saunter over to Co-Merge Workplace for an evening of inspiration, hidden voices in the tech community, some bawdy laughter and brilliant women.  We are having our second in a series of introducing incredible women who are founders of startups, engineers, programmers, CEOs or women who are in high positions at tech companies in the San Diego area and beyond.
We encourage you to support women in tech in any way you can, by attending this free event, becoming a sponsor, offering some giveaways, writing a story or blog post on this, or even just chatting it up online to encourage others to come.
If you did not get to see our first panel, here are Part 1 and Part 2 of our first panel on Women in San Diego Tech Startups and Companies.
Here's the 911 – hope to see you there!
The Event:
August 1st, 2012 – 6-pm – Special Event: Women in San Diego Tech Startups Part Deux (Panel)
Co-Merge Workplace – 330 A St, San Diego, CA (Map)  Parking info: Where to park around Co-Merge
Signup here! Geek Girl San Diego
The Idea:
What's it like to work for a Tech Startup?
What's it like to be a Woman working for a Tech Startup or Tech Company in San Diego?
We are honored to have some of the coolest Geek Girls in San Diego to answer these questions and more for you!
The Agenda:
6:00pm – Networking, Mingle with Sponsors, Demos, Beverages
7:00pm – Introduction of Sponsors, Panelists, VIPs
7:20-8:30pm – Panel Discussion
8:30- 9:00pm – Q&A, Giveaways and Closing Remarks
Our awesome Sponsors!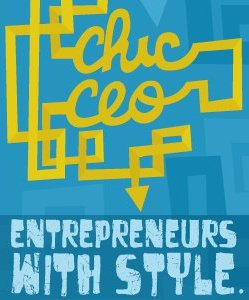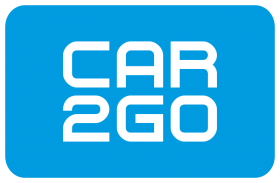 The Panel:
Liz Gasser, Sr. Director, Business Development, Qualcomm

Liz Gasser is senior director of business development for Qualcomm. Gasser is responsible for developing business strategies for new technologies and platforms that Qualcomm is seeking to commercialize through its global market development and Qualcomm Labs groups.
Prior to this role, Gasser led strategic business development for Qualcomm Internet Services, where she focused on new business, partnership, and innovation opportunities. She drove the acquisition of Xiam Technologies in 2008, reinforcing the group's ability to deliver more engaging and contextual mobile experiences.
Before coming to Qualcomm in 2006, Gasser spent five years at Openwave Systems, where she held a variety of roles in business strategy, product marketing and product management. Prior to Openwave, Gasser worked as a management consultant in both San Francisco and London engaging with companies on go-to-market strategy, deregulation, and market due diligence.
Gasser holds Bachelor of Arts and Master of Arts degrees in economics from Cambridge University.
Fallon Chen, Engineer,  Bands in Town
Fallon Chen is a data engineer at Bandsintown, where she writes and manages the data gathering software and event database behind the Bandsintown apps. Prior to joining Bandsintown, she was a part of the DBS Kernel Research and Development Group at Teradata.Fallon holds a master's degree in Computer Science and Engineering from the University of California, San Diego, where she studied the performance of distributed anonymity systems under the guidance of Dr. Joseph Pasquale.
Juliet Oberding, Founder (CEO) Predictably Well and Startup Attorney
Attorney with 20 + years experience in complex litigation, intellectual property advising start- ups through Fortune 500 companies. Experience leading teams and managing settlement negotiation in large, multi-party, complex litigation. Founder of Oberding Law, a law practice focusing on business and intellectual property. Professor of Intellectual Property at University of San Diego. Mentor and local facilitator for the Stanford Tech Entrepreneurship online class by Chuck Eesley. Startup Weekend Mentor. AT&T San Diego Apps Challenge Popular Choice Grand Prize Winner. Co-author with Terje Norderhaug of the first published academic article to discuss the challenges to intellectual property law posed by linking and inlining on the web.
Anjali Cameron, Founder, TripLark
Anjali Tuljapurkar Cameron is the founder of TripLark, which aims to save travelers time and energy when they plan travel. Anjali has over 6 years of marketing experience and worked in consumer marketing for Yahoo! prior to founding TripLark. She holds a BA from Brown University and an MBA from Berkeley's Haas School of Business. Follow @TripLark on Twitter for the latest TripLark travel plans and company updates.
Kimberly Spillman, Member of Technical Staff, ViaSat
Kimberly Spillman has B.S. and M.S. from UCSD in computer science.  She has over ten years experience in a large variety of work settings including work abroad in England and Australia, government contracting, private enterprise, startups, extremely small companies, mid-sized and large companies, working as the only woman in the office, and working with several other female engineers.  She has been co-organizing meetups for the San Diego Artificial Intelligence study group, San Diego Hackers and Founders and San Diego Python Users Group.