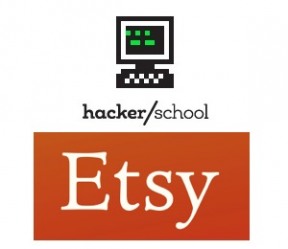 Few opportunities come around where you can do the following:
1.) Go to NYC for the summer…
2.) Go to NYC for FREE for the summer…
3.) Go to NYC for free for the summer and get to go to Hacker School!
Well, lady, we have got all that for you.
Geek Girl has been asked by the powers that be from Hacker School in NYC to get the word out about this incredible opportunity for some talented ladies who are looking for a life of being a hacker…er, well programmer…
We are helping Hacker School get the word out about their $50,000 worth of scholarships for female programmers provided by Etsy. Yes, Etsy. Mighty gracious of them indeed!
If you are unfamiliar, Hacker School is a free 3 month intensive workshop in NYC for programmers to get better. Although it is free, living in NYC and not working for 3 months isn't. So that's where the scholarships come into play. The summer session runs from June 4th to August 25th and the application deadline is May 7th.
More information can be found here: Apply Here
So if you are looking for help in becoming a better programmer, just getting started and want some accelerated learning, and want to do this all in NYC for the summer, well then by George, APPLY NOW! This is a great offer for those who want to continue on and make a living out of being a code toad.
Please forward this link out to your group of geeks, nerds, dorks so that some lucky ladies can get an awesome opportunity to attend Hacker School and win a grant to be in the Big Apple for the summer.