No one expects the Spanish Inquisition, never mind a giant dead blue parrot in London.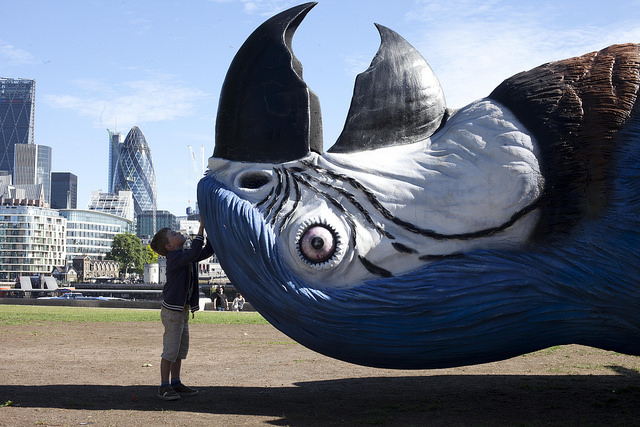 Not something you see everyday, but if you were in London recently, you would have seen a 50 foot giant dead parrot being unveiled on London's South Bank promoting the live broadcast of the final Monty Python Live stage show on July 20th. It's been revealed that this famous Norwegian Blue dead parrot was created as a homage of sorts because it was the #1 Monty Python sketch voted on by the nation on British Comedy TV Gold channel. It took a team of three sculptors over two months to create the prop.
I personally thought the Spam, Spam, Spam vignette or the Lumberjack Song would be right up there as well, but the dead parrot was classic Python.
If you've never seen the sketch, well we just happen to have it here…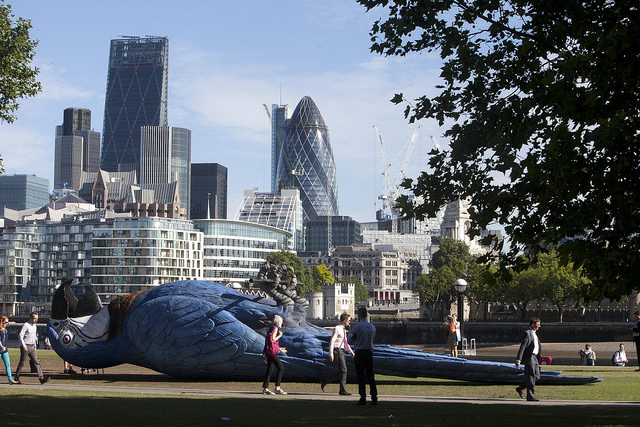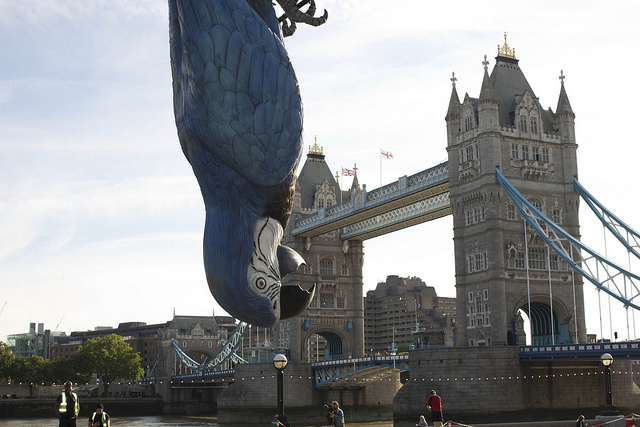 Pictures courtesy of Taylor Herring via Flickr