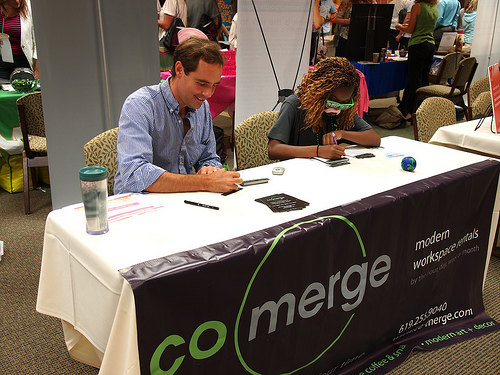 Geek Girl Tech Cons for 2014 have been announced and we are busy getting prepped to deliver the best in tech for 2014 for you!
One of our annual traditions is working with our valued Partner Sponsors to be able to collaborate with them, introduce us to their loyal audience and providing them discounts on Tech Cons and then we in turn promote the bejesus out of them online.
A question we always get: How can we become a Partner Sponsor for Geek Girl Tech Cons?
Good question. Here we go:
To be considered, we ask that you are one of the following:
Tech User Group: javascript, Ruby on Rails, WordPress, etc.
Startup and Entrepreneurial groups
Women's Tech Group focused on empowering women and girls in tech
STEM Education Group
Professional Women's Group with a membership/subscriber base (tech or non-tech)
Local Chamber of Commerce in the city we have a presence
Non-profits that promote: tech for everyone, empowering women, mentors for girls and boys, education, job training, advocates for the unemployed
Groups for the underserved and underrepresented youth
And we are open to any suggestions for other verticals…
National Partners and Sponsorships:
Are you a National organization or Resource that is throughout the US and committed to empowering women in tech or business on a national basis?
Some of our current National Partners include:
Chic CEO
NAWBO
WIE IEEE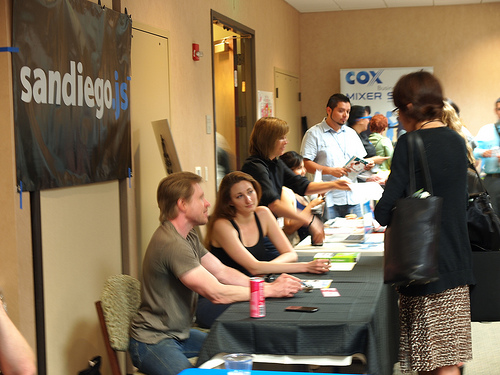 Some of our local Partner Sponsors include:
Boston and Southeast Mass area:
Plymouth Chamber of Commerce
Metro South Chamber of Commerce
Cape Cod Chamber of Commerce
Hyannis Area Chamber of Commerce
Falmouth Chamber of Commerce
ABWA Cape Cod
San Diego:
Co-Merge Workplace
Femfessionals San Diego
Good Ol' Gals
Business Women's Mega Mixer
Javascript User Group of San Diego
WINK
Jenna Druck Center
Las Vegas:
TBD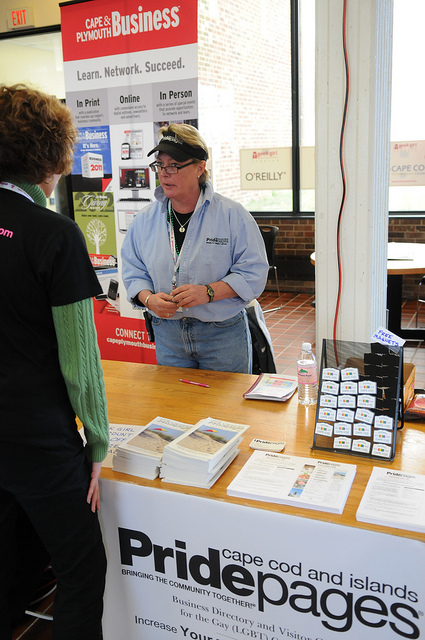 What do YOU get for being a Partner Sponsor? As a Partner Sponsor You Will Receive:
Vendor space for conducting business ONE FREE 6 foot tabletop exhibit to promote your organization
Two (2) free exhibitor passes to the event for organization representative (other attendees may purchase tickets online at a reduced rate)
20% exclusive discount for your organization's members off of the $169 price
Logo and link-back to organization on website: http://bostonsouth.geekgirltechcon.com or http://sandiego.geekgirltechcon.com or http://lasvegas.geekgirltechcon.com
1/2 page full color ad in Resource Handbook handed out to over 500 attendees
Logo Tile and Link on weekly email newsletters
Signage at event with your organization's logo
Introduction of your organization at the Opening Keynote
Introduction of your organization at the After Event Reception
Mention in Blog Post
Participation in event Scavenger Hunt to meet Attendees, collect business cards and emails
Opportunity to add items to swag bag (500 total)
Opportunity to provide a giveaway to attendees at post-event reception
A whopping Value of over $2,500+!
And what do we ask in return? Besides your first born child? THIS!
Choose any 5 or suggest your own ways on how you can help us get the word out:
Dedicated email to your database about your Partnership with Geek Girl and the Geek Girl Boston South Tech Con with a link to register for the event with personalized discount code for your membership.
Mention your participation with the Geek Girl and the Geek Girl Boston South Tech Con including a link to register in weekly email communications with your database. Minimum once a month: Dec, Jan, Feb, March
Membership for one year for Geek Girl in your organization
Post Geek Girl Tech Con logo and link to registration on your website
Like Geek Girl Camp and Geek Girl Tech Con on Facebook, Twitter, Google+ and promote Geek Girl via your social media channels with a link to register. Using #GeekGirlTechCon (#BostonSouth #Vegas #SanDiego)
Provide complimentary opportunity for Geek Girl to attend one of your meetings or events at a pre-arranged time to make a brief announcement (2-3 mins) about the event and invite attendees to enter drawing with a passed box to giveaway one free admission to the event
Provide complimentary table top exhibit (and admission) at one of your meetings or events for one Geek Girl where attendees are permitted to enter a drawing (at their discretion) for a chance to win a complimentary event ticket
Barter/InKind Sponsorship for one of your Business expo events in 2014
Write a Blog Post about the event mentioning that you are a Partner Sponsor and why you are involved
OR give us some other awesome ideas on how you can help! We're listening…
Let us know that you want to be involved by emailing us and telling us more about your organization. We'd love to work with you!